My name is Alison. I am a Creative Arts Counsellor and a Mental Health First Aider.
We ALL have mental health. Just as we all have physical health. I believe breaking down the stigma of talking openly about our mental health is key, and I am proud to provide support for others' well-being.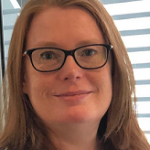 I hold a Diploma in Therapeutic Counselling and am a Registered Member of the British Association of Counsellors and Psychotherapists (MBACP), which means I demonstrate my commitment to safe, ethical and competent practice.
My Counselling Story
My Dad unexpectedly passed away when I had just turned 21. For the next 15 years my way of coping with this huge loss was to put on a very good mask to the outside world on how I was really feeling inside.
My GP referred me for bereavement counselling. I remember going for my first session:
I felt nervous
What am I supposed to say?
Will it actually help me with the way I am feeling?
I realised quite quickly that this was the first time I had ever felt really listened to, I wasn't being judged, and the therapist was empathic towards my feelings.
Following my own experience of counselling, I fully appreciate how someone may be feeling when coming to see a counsellor. I understand it is not always easy to talk about problems and to express how you are feeling.
Qualifications and Experience
To keep my skills and knowledge of emerging therapeutic developments up to date I also undertake Continuing Professional Development (CPD).
If you are considering counselling or have any questions, get in touch..